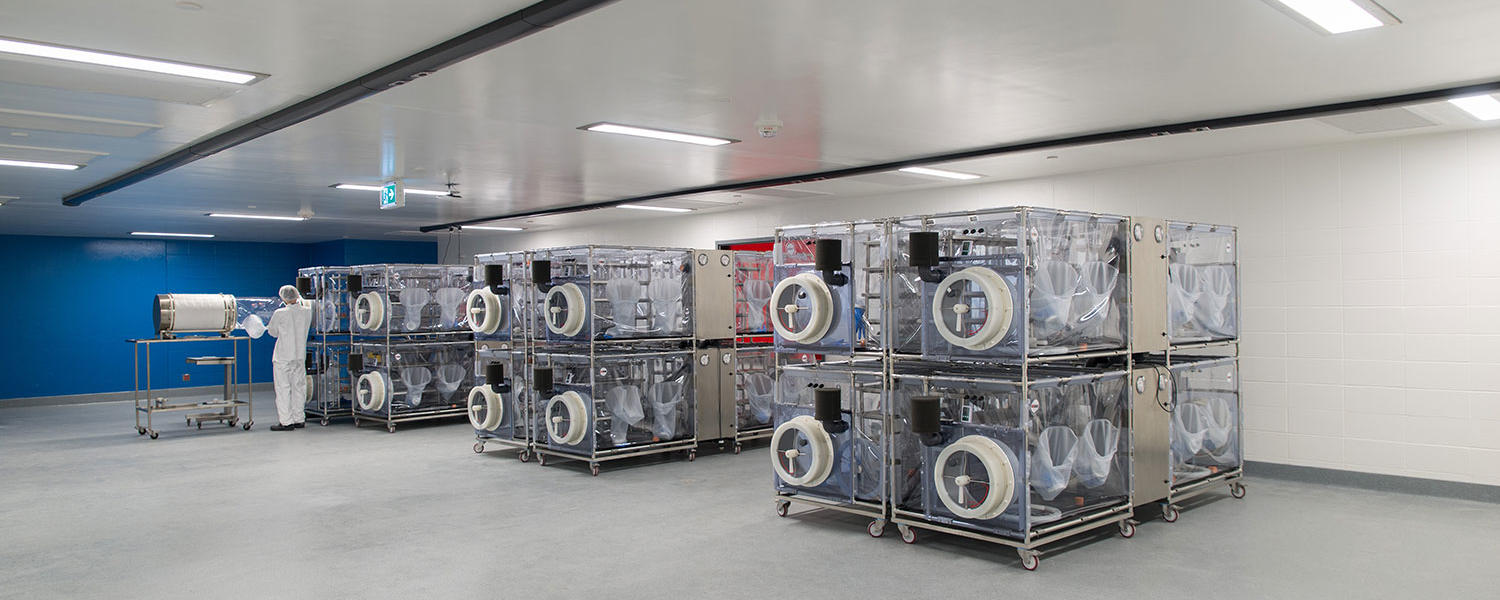 Germ Free & Gnotobiotic Platform
A core facility specializing in the development of germ free and gnotobiotic (known microbiome) animal models, with infrastructure and expertise for gnotobiotic research in healthy and diseased models.
Our vision is to harness the power of microbiome models for better living.
Our mission is to be leaders in germ free and gnotobiotic research through providing expertise, resources, and services. Our germ-free facility enables internal and external researchers, as well as industry partners, to perform state-of-the art in vivo microbiome research using experimental conditions with precise microbial status. Our expertise and resources in in vivo gnotobiotics allows for determination of mechanisms by which the microbiome causes chronic disease. The facility is set up with dedicated breeding and experimental rooms for performing germ-free, Level 1, and Level 2 gnotobiotic experiments. The IMC is facilitating the development of a global network of expertise and service to enable collaborations and partnerships that will promote translation of microbiome research. The IMC Germ Free & Gnotobiotic Platform will provide a basis for access to models, expertise, and information for microbiome research.
Gnotobiotic experimental mice:
Researchers and staff will receive training in gnotobiotic in vivo experimentation.
A collection of inbred and outbred germ-free mice is available to researchers.
Microbial colonizations with individual microbes, defined consortia, SPF, or human microbiotas are possible.
Axenic embryo transfer:
We offer germ-free re-derivation of any mouse line through axenic two-cell stage embryo transfer.
Contract research
We offer contract research services for internal as well as external customers including industry partners.
We offer consulting services for planning germ-free and gnotobiotic experiments as well as consulting for planning and designing a germ-free unit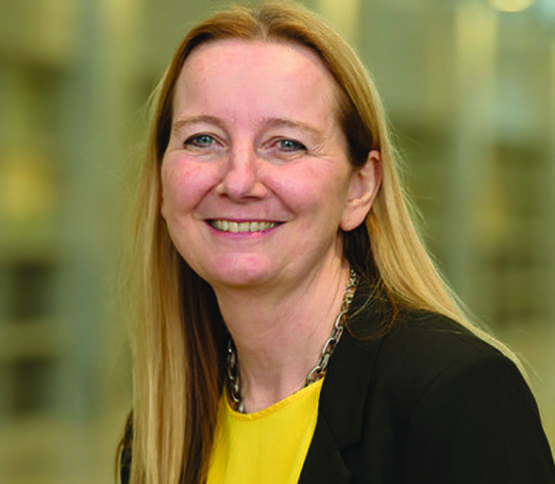 Dr. Kathy McCoy, Scientific Director, International Microbiome Centre and Faculty Lead, Germ Free & Gnotobiotic Platform
Dr. Kathy McCoy is a Professor in the Cumming School of Medicine and Scientific Director of the International Microbiome Centre. She is also the Director of the germ-free research facility at the University of Calgary. Dr. McCoy is interested in the dynamic interplay between the gut microbiota and the innate and adaptive immune systems. Using germ-free and gnotobiotic mouse models, her research group aims to understand how exposure to intestinal microbes in early life educates and regulates the developing immune system, and how this impacts susceptibility to immune-mediated diseases such as allergy and autoimmunity.
Hebbandi et al. A Gut Microbial Mimic that Hijacks Diabetogenic Autoreactivity to Suppress Colitis. Cell. 2017 Oct 19;171(3):655-667
Mamantopoulos et al. Nlrp6- and ASCDependent Inflammasomes Do Not Shape the Commensal Gut Microbiota Composition. Immunity. 2017 Aug 15;47(2):339-348
Kwong et al. Detrimental effect of systemic antimicrobial CD4+ T-cell reactivity on gut epithelial integrity. Immunology. 2017 Feb;150(2):221-235
Zhang et al. Peripheral Lymphoid Volume Expansion and Maintenance Are Controlled by Gut Microbiota via RALDH+ Dendritic Cells. Immunity. 2016 Feb 16;44(2):330-42
Bomhof et al. Improvement in adiposity with oligofructose is modified by antibiotics in obese rats. FASEB J. 2016 Aug;30(8):2720-32
McCoy et al. The Impact of Maternal Microbes and Microbial Colonization in Early Life on Hematopoiesis. J Immunol. 2018 Apr 15;200(8):2519-2526
McCoy et al. Host-microbiota interactions and adaptive immunity Immunol Rev. 2017 Sep;279(1):63-69
Lieu et al. iNKT Cells Orchestrate a Switch from Inflammation to Resolution of Sterile Liver Injury Immunity. 2017 Oct 17;47(4):752-765.e5.
Wang et al. Visualizing the function and fate of neutrophils in sterile injury and repair. Science. 2017 Oct 6;358(6359):111- 116.
Shaunna Huston, ACCN RN, BSc, PhD Immunology
Director, Programs and Business, International Microbiome Centre
Phone: 403-220-6074
Email: imc@ucalgary.ca